Black Week 2023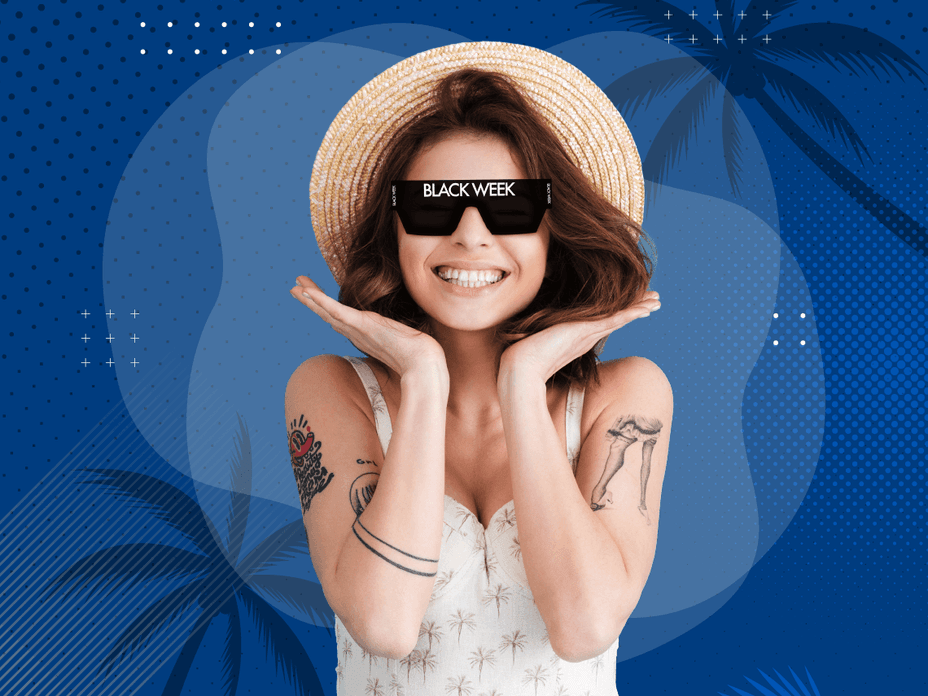 Black Week: The Ultimate Time for Online Shopping and Unbeatable Savings! Secure the Best All-Inclusive Rate of the Year!
Purchase Period: November 15 to November 22, 2023.
Stay Dates: November 21, 2023, to October 31, 2024, valid for stays from Sunday through Thursday. Please refer to the blackout date list for exceptions.
Highlights
Tasa 0 Credomatic available
Book your vacation with the best rate and pay at Tasa 0 Credomatic, you only have to indicate the term (3, 6, or 12 months Tasa 0) at the time of booking in the special requests box.
Blackout dates for the following periods:
November: November 22 and November 27, 2023.
December: December 7, 8, 9, 10, 18, and 20, 2023, and December 26 to December 31, 2023.
January: January 2, 3, 22, and 23, 2024.
March: March 24 to March 30, 2024.
April: April 8 to April 12, April 14 and 15, and April 24 and 25, 2024.
June: June 5 to June 8, 2024.
July: July 28 and July 29, 2024.
August: August 18 and August 19, 2024.
Terms and conditions
Exclusions and Rates:
This offer is not applicable on Fridays and Saturdays.
It is not valid during high season, which includes Holy Week, holiday season, and the half-year holiday.
Rates start at $65 per person for double or triple occupancy, or $100 for single occupancy in the Garden View room, featuring 1 Double and 1 Single Bed.
For the standard room with Garden View and a Balcony with 2 Double Beds, rates begin at $75 per person for double or triple occupancy, with a single occupancy rate of $100.
Children aged 4 to 11 years old are charged at a rate of $35, while children up to 3 years old sharing a room stay free of charge.
Reservation Terms:
Please note that changes and cancellations are not permitted..
Immediate payment is mandatory, and rates are nonrefundable.
Availability is limited each day.
A valid Costa Rican ID is required to avail of these rates.
These rates do not apply to groups reserving 11 or more rooms.
Additional Information:
This rate cannot be combined with other ongoing promotions, offers, or discounts, and it is not applicable to existing reservations or group bookings.
During the hotel check-in process, only the cardholder can register by presenting a credit or debit card along with official identification.
This exclusive rate is available for online purchases.
Please ensure that the Tasa 0 is requested in advance for the application of this rate.
All reservations are considered final and non-negotiable.
Non-refundable Rate
Full payment required at time of reservation. Credit card required at time of booking and will be charged immediately for the full amount of the stay as reserved. No refunds or credits for early departure, cancellation or no show.