Beach & Sports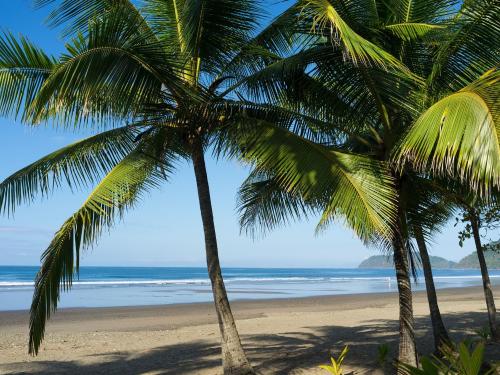 When you stay with us, you may catch great waves surfing right in front of the hotel or venturing to nearby beaches like Hermosa, which is only 2 miles away. Our tour desk can also help you set up kayaking trips, sport fishing cruises, horseback riding journeys, golf games, ATV adventures, canopy or white-water rafting tours, amongst many other activities!
The town of Jacó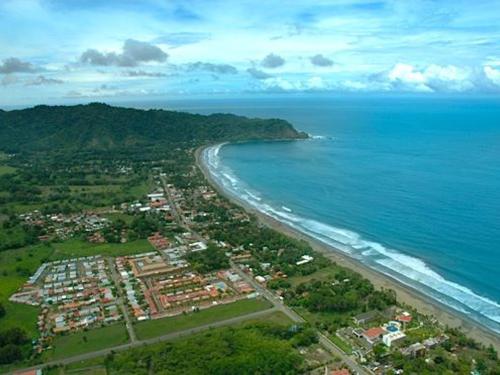 Jaco offers a great variety of art, clothes, crafts & souvenir shops. Amongst others, Jaco's restaurant selection includes Thai, Japanese, Argentinean, American, Italian, Caribbean, and Mexican cuisine. The town has some of the best coastal nightlife in the country, offering a good array of bars and clubs. Finally, in Jaco you will find city services such as supermarkets, pharmacies, medical clinics, banks, Internet cafes, real estate firms, law firms, and travel agencies.
National Parks & Outdoors*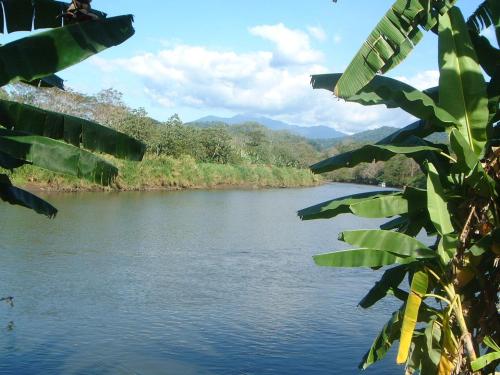 Minutes away from the hotel you can visit Carara National Park, home of the red macaw and a favorite spot for bird watchers. Also, about an hour and a half away are the clear waters and coral reefs of Manuel Antonio National Park, one of the most beautiful parks in Costa Rica. Rain Forest Aerial Trams, Tortuga Island Cruises, and Crocodile Safaris are all popular one day tours. Finally, the hotel is minutes away from Herradura Bay's Marina where you can embark on a fishing trip or enjoy its various restaurants.
Enjoy our National Parks Responsibly by following their regulations.
*Park Rules and Regulations
Enter only by the Park's main entrance
Pay the appropriate fees for entrance, taking photographs, and parking when needed
Use only the marked paths
Obey the plates, signs, and boards
Obey any orders given by the Park Rangers
Deposit the garbage in the garbage bins
The travel agents, tour guides, and other operators must pick up all the garbage produced and deposit it outside of the Park
It is not allowed to:
Smoke inside the park
Transit outside of the marked paths
Carry radios, stereos, or any sound equipment or instrument, except for personal ones
Bring pets, domestic or any type of animal
Bring or consume alcoholic beverages and/or any type of non-authorized drugs
Cause any damage to the infrastructure, flora and fauna of the park
Make noise or morally disrespectful acts
Park the car on the side of the main road
Keep the car engine on inside the park
Enter the paths without paying the entrance fee or being permitted
Take out wood or make fire
Extract plants, animals or rocks, except previously authorized for scientific purposes
Carry firearms, fishing equipment, knifes, or any other type of weapon
Hunt, harass, or feed any wild animals
Post signs or any type of advertisement inside the Park
Have any commercial activity o service inside the park
Visit the park outside of visiting hours
Use bicycles, motorcycles, ATVs or any other type of transportation.