Restaurants & Bars
Vacation packages at this resort include unlimited food and drinks.
Unlimited food offerings from 6:30am to 9:30pm.Hours vary at each venue. Venues include:
Bar and Snack bar El Muelle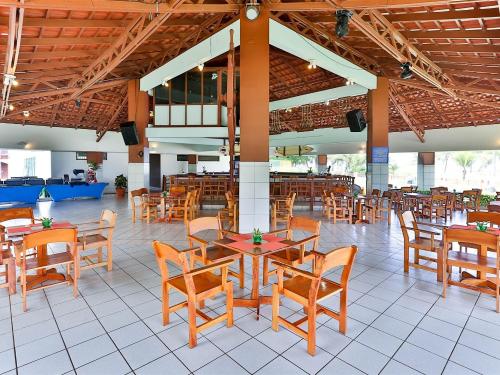 Feel the refreshing sea breeze at the El Muelle Bar, right in front of the beach. Offers an unlimited variety of drinks to choose from, quick snacks and fast food.
El Puerto Restaurant
Whether you like international cuisine or want to experiment traditional Costa Rican dishes, you´ll definitely enjoy El Puerto´s buffets. Breakfasts, lunches, and dinners. Just relax and enjoy our delicious buffets surrounded by the beautiful view of the hotel´s pool and exquisite gardens.
Lobby Bar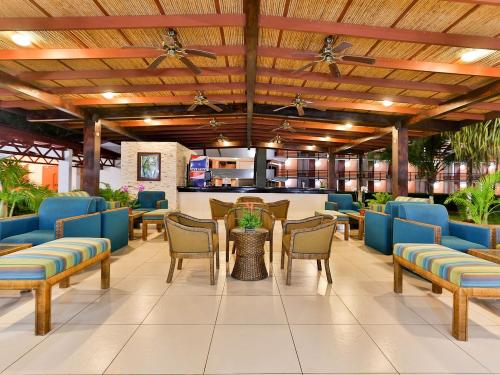 The Lobby Bar offers you an unlimited variety of drinks to choose from, ranging tropical cocktails to fruit smoothies, sodas and shaved ices of different flavors.
In case you have any special requirements for your diet during your stay with us you, can send us your request by filling out the following form.